General Law Attorney in Gadsden, Alabama
The outcome of any legal matter may have the power to change your life. It could affect your financial situation, personal and professional relationships, your marriage, and even your freedoms. No matter what your situation, you deserve to work with a legal professional that has the experience to handle your needs effectively.
I offer a vast array of legal services in Gadsden, AL. With a wealth of knowledge at your disposal, I'm prepared to assist you with a number of common legal matters. You may require my assistance to draft or review various legal documents including:
Wills

Trusts

Leases

Living Wills

Power of Attorney
Representing You in a Number of Legal Disciplines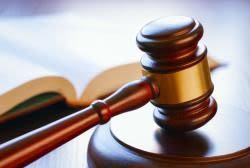 I have the skills and resources needed to represent you in court and serve as your advocate during negotiations. Having worked in a wide range of court cases throughout the years, I'm prepared to offer legal guidance in the following areas:
Traffic Violations

Divorce

Spousal Support

Personal Injury

Child Custody

Real Estate

Bankruptcy

Estate Planning

Criminal Defense
If I feel that your needs would be better served by a specialized attorney, I'm more than happy to make a referral. Since general practice encompasses such a broad range of legal disciplines, there is no single expected outcome. Whether I'm drafting or reviewing a document or representing you in court, you can expect expert legal guidance and unwavering support. While I can't guarantee any one outcome, aligning yourself with a legal professional that's committed to you puts you in the best possible position to succeed.
Contact me to learn more about the various legal services I provide. I proudly serve clients in Gadsden, AL.