Child Support Law Attorney in Gadsden, Alabama
Make sure that your children continue to receive the quality of life they need to remain healthy following a divorce by coming to me for help with matters regarding child support law. As the owner and operator of Scott F. Stewart, I am well-suited to take on any cases regarding child support. I serve parents in Gadsden, AL, in order to help them receive the aid they need when raising children on a single income. Depend on me to handle your case with compassion and to work tirelessly to make sure a fair outcome is reached that reflects your children's best interests. Call today to set up an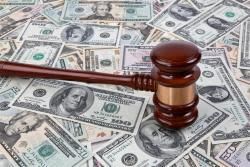 appointment to go over the following issues:
Child Support Agreements

Non-Paying Parties

Modifications to Child Support

Establishing Paternity
Versatile Support from an Experienced Firm
Not every issue involving child support involves divorce. My child support law practice has the experience to take care of a variety of issues outside the boundaries of dissolution of marriage. For instance, a mother might need to establish paternity of a father in order to receive child support for the baby they had together. Contact my office today to find out more about your options regarding child support, even if it doesn't involve a divorce proceeding.
The Help You Deserve Navigating Child Support Law
Call me today to make sure that your children get the financial support they need in life. I am proud to represent Gadsden, AL, and the surrounding area.